Swan Lake Villa Resort Hotel Kenting Taiwan [CHARACTER]
Characteristics
Characteristic Swan Lake
The space was constructed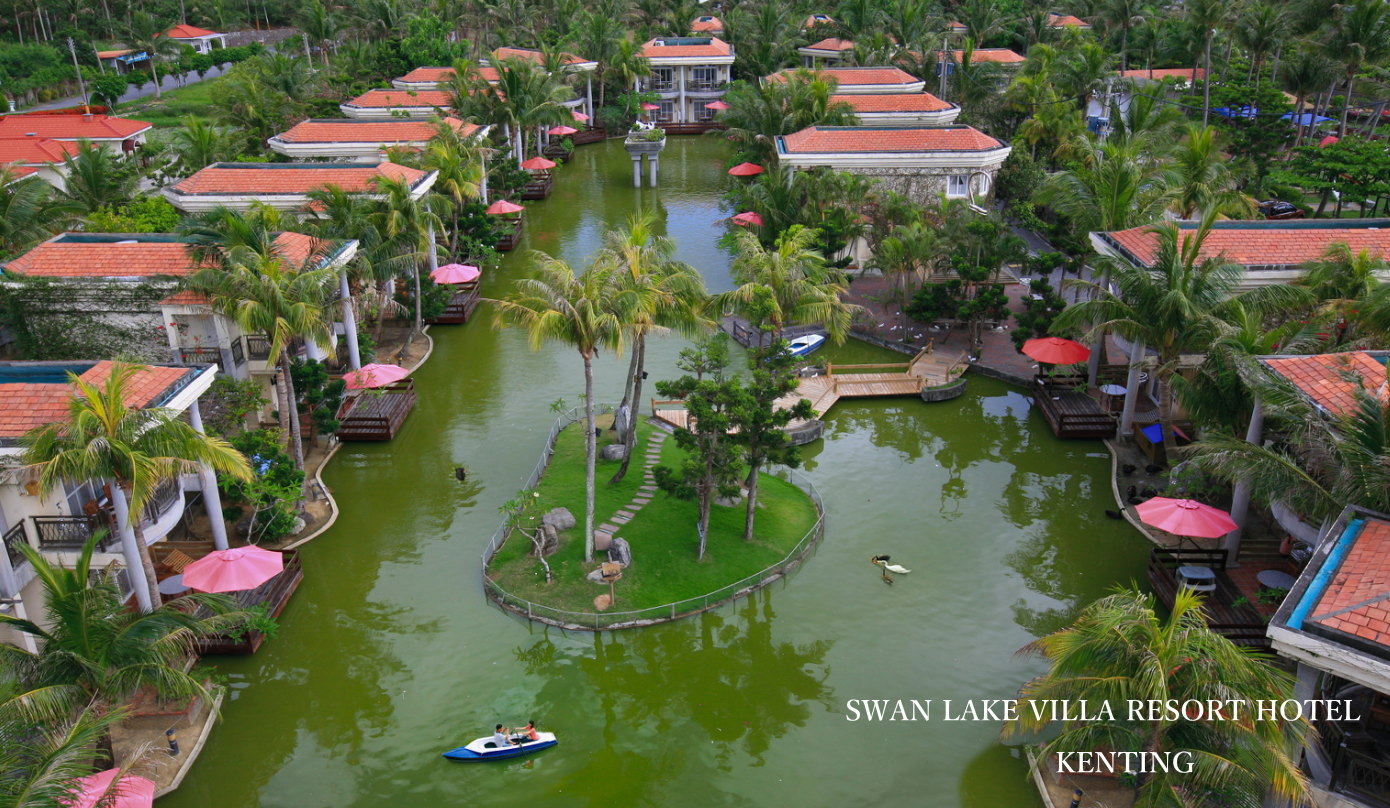 with 46 gorgeous rooms surrounding the lake, and the other 28 elegant rooms are located in a castle building near the other lake and garden. There are different room types to satisfy different demands, with one to four beds, facing either lake or garden. Especially, honeymoon with 4 poles bed, family rooms with children beds of double layers and slide, and some rooms with pet houses are very popular among guests. Each room has a big balcony with marble table and teak chairs or lounge.
The interior of rooms harmonize both with modern electric equipments and old teak furniture to provide the necessary comforts and convenience. As long as you open the room door to walk out, there are large variety of trees, birds, and insects to welcome you for your relaxing holiday.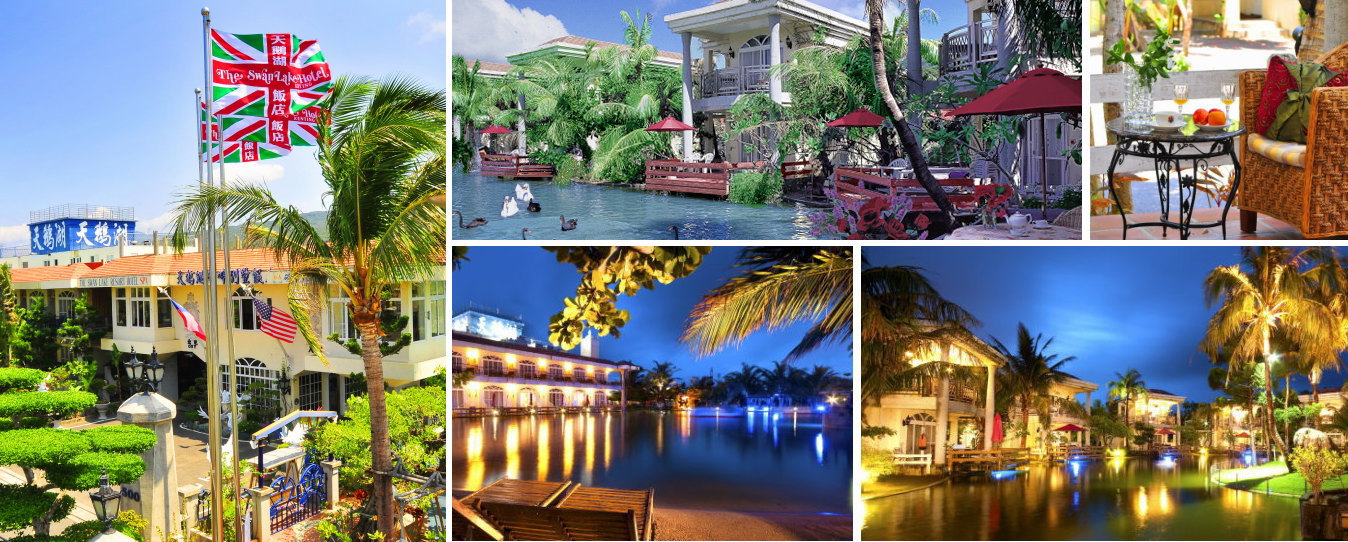 Kenting National Park is located in the southernmost tip in Taiwan. Swan Lake Villa Resort is the only private villa resort with lakes and ecological ponds, surrounded by gardens. The whole area is as large as 34650㎡, with several ponds, waterfalls, and swans, mallards, mandarin ducks, Canadian wild gooses and golden Carps are happily swimming around. Many different tropical flowers bloom all year round alternatively. Frangipani trees and many others grow fast in Swan Lake Villa Resort to provide shades for the guests who like to walk around.