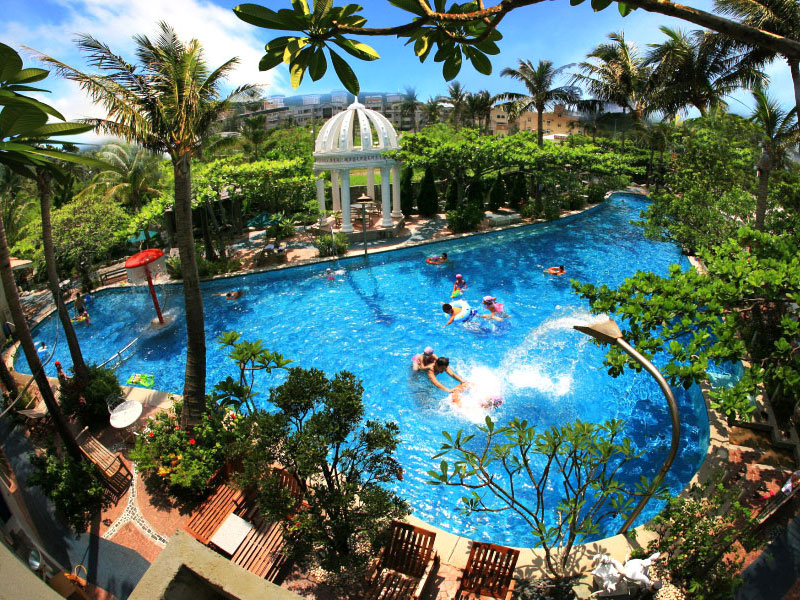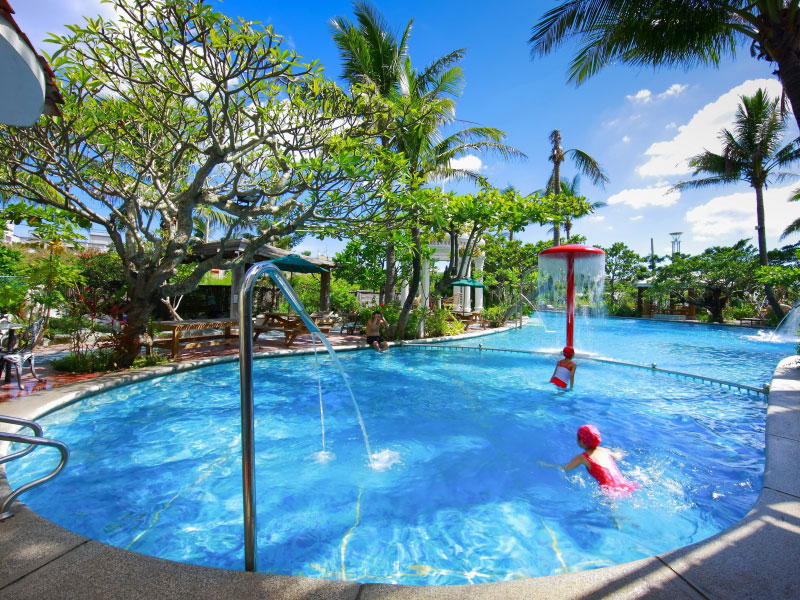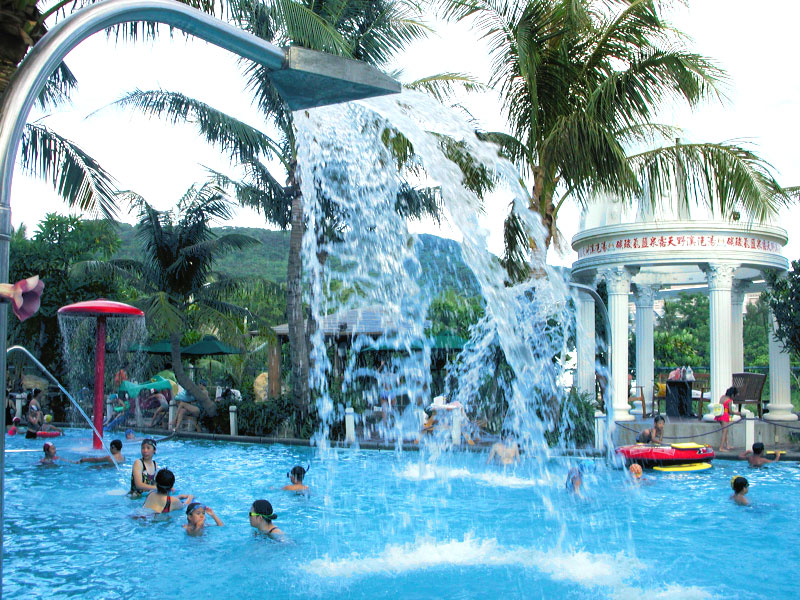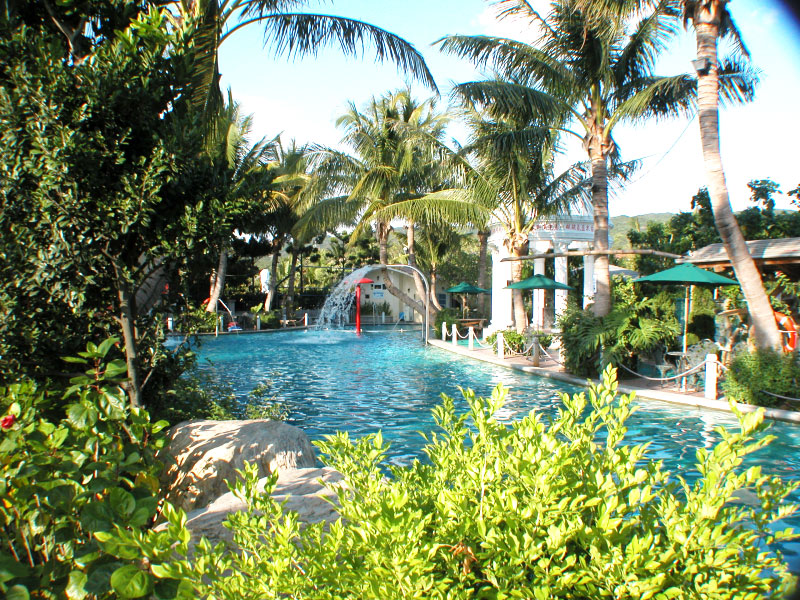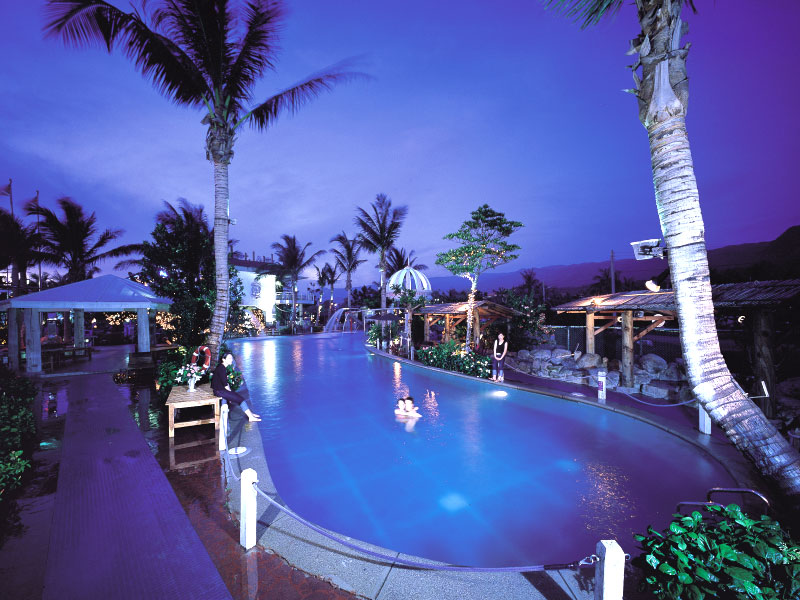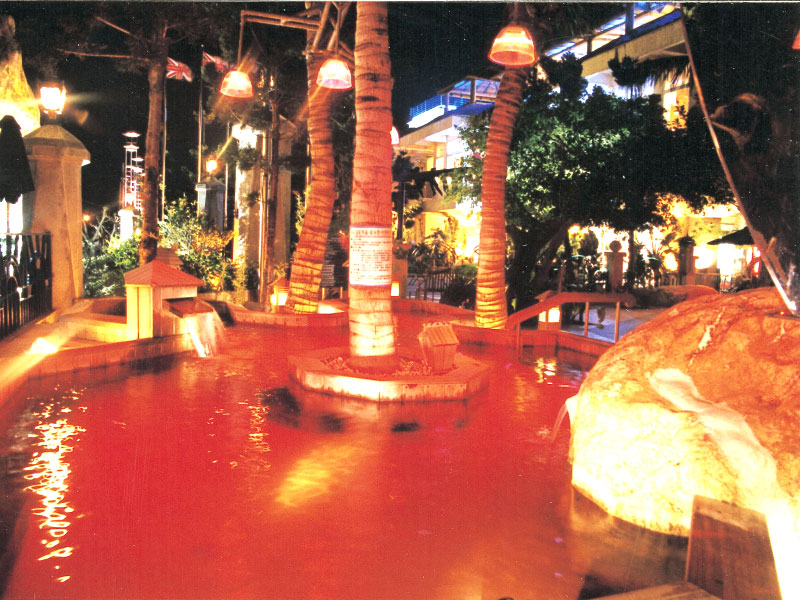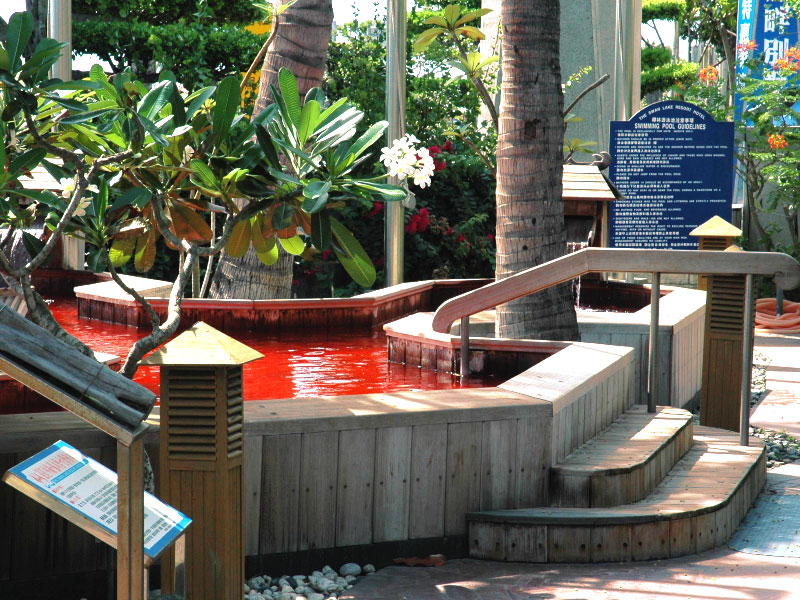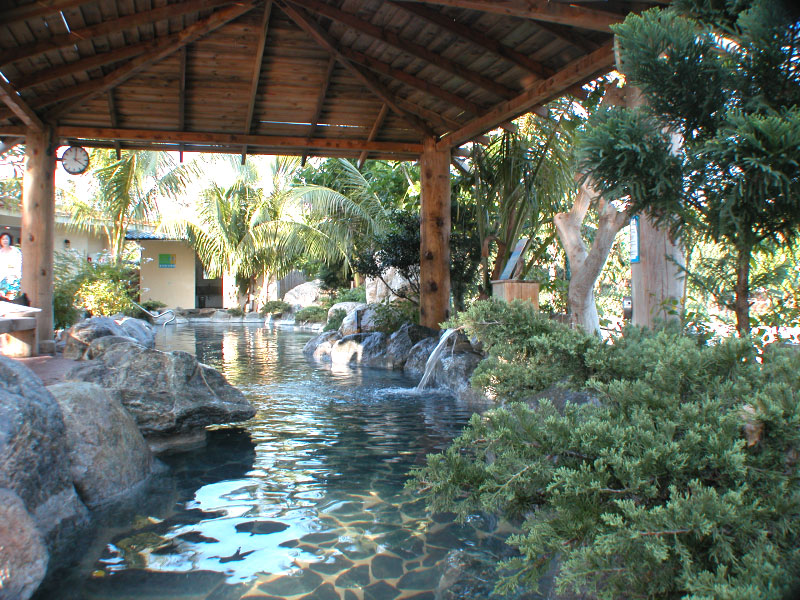 Hydrocarbonate Solt Cold Spling Swimming Pool
The tropical pool surrounded by a coconut row, and the flower and trees of a Nankoku no one but in the poolside. Since water quality is also safe since Hydrocarbonate Solt Cold Spling which is the fountainhead is used, and I am also undergoing the water examination of the country periodically, you can use the water of a pool in comfort.
Juniper Wood Herb Bath with essence of Caesalpinia Sappan L. & Far-end infrared Freauency
The bathtub sweet-smelling bathing using the Taiwan cypress. Hot water uses a thing preeminent for the Chinese medicine effect called sappanwood by Chemical bath, and the color of hot water is red. Since the far-infrared lamp is installed at night, it is preeminent for a healthy effect.
Hydrocarbonate Solt Spring Stream SPA
A 120m length spring stream is surrounded by the natural rocks, trees and flowers which highlight the relaxed atmosphere.
Your mind and body will feel refreshed with a jet massage or a Jacuzzi in the spring.
Most part of the stream is paved with mafia stone (Porphyries Andesite) on the bottom.
It is said that the hydro-carbonate salt spring helps body metabolism and health, and thus brings lustrous skin because it is rich in minerals and mafia stone has the effect of improving water quality .